i've been on operation blue shoes for the past few months, and after obtaining the magical blue louboutins, i am now rethinking this idea. they looked gorgeous in photos but in person, looked like something a vegas showgirl should be wearing, or worse yet - clown shoes.
so back to square 1 with the shoes, but i've been thinking of other ways to incorporate the "something blue" and thought maybe earrings could be a pretty way to showcase the "blue".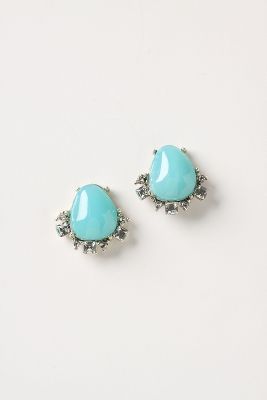 these are natural freshwater pearls!
source